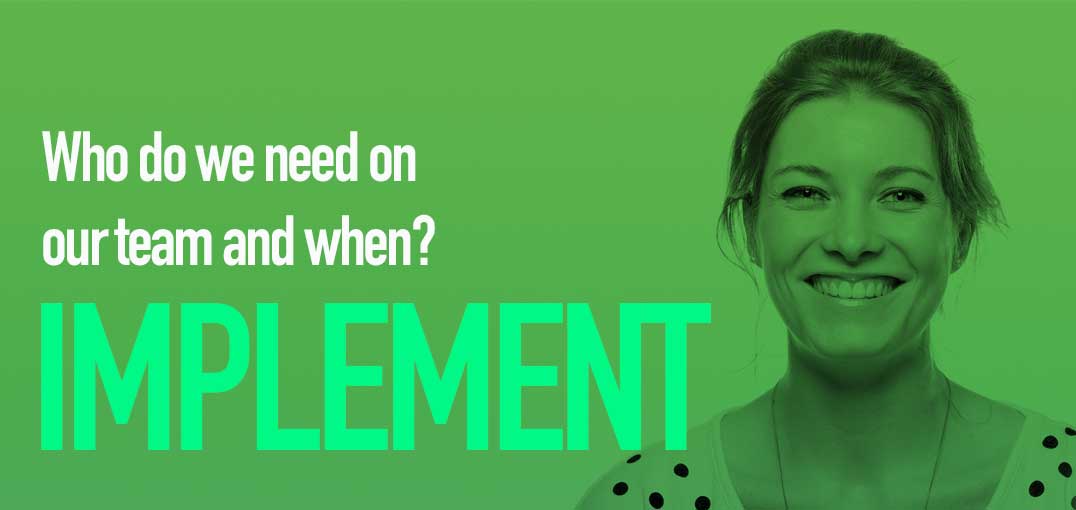 "We don't have the resources to implement this system, and we don't know quite what we are in for."
Firstly, you will need a project plan or 'roadmap' that outlines how you will deploy the HR technologies you've selected. Next you must consider if the business has the bandwidth to do this properly. The #1 risk to the successful outcome of the project is the capacity and capability of your resources. Without a resource plan, you're guaranteed to under-resource the effort required.
The resource plan should articulate how the roadmap will be executed and include an indication of the resource capabilities required to effectively deliver the project, support the system and beyond.
Services:
Roadmap development
Project resource planning
Implementation support and advice
Tools and resources:
Cloud HR to the Point
HR Tech Project Capabilities Matrix
Expert Cloud HR project resources
Pinpoint HRM partners with several vendors for implementation services. Depending on which vendor you select, Pinpoint HRM can help you with your implementation effort.
If you are resource poor, we can act as your 'on-site' resource and liaise directly with the vendor throughout the project. Or we can assist with specific areas of the implementation.  We have completed many successful implementations for our clients over the years, so we know all the pitfalls to avoid, and can help you progress in a pragmatic way.
Some of the specific implementation services we can provide are:
Functional Workshops & Requirements
System Configuration / Build
Integration with other systems
Data Migration
Project and Change Management
Reporting Requirements and Build
Training and Knowledge Transfer
Deployment Planning & Support

Technology Strategy and roadmap advisory
Process improvement and design
Business case and readiness assessment

Business Requirement documentation
Vendor neutral advisory and evaluation tools
Vendor comparison and gap analysis
Organisations we've helped since 2004
Client stories and testimonials
- Focused on technology to improve HR effectiveness -