HR Tech Readiness Workshop
Like more than 75% of organisations you may be planning or continuing a shift to cloud HR technology in the next 2 years. With the prospect of investing significant time and dollars in such an initiative you want to make sure you get it right – from the outset.
A clear vision and plan for the future of HR is key to taking your stakeholders on the journey with you. You must be able to communicate and demonstrate what you'll be able to do in the future that you can't do now. Articulating the value and business benefits of HR tech is not only critical to getting your initiative off the ground, but delivering it successfully end-to-end.
You also need to know what it's going to take to be 'ready' for your project so your organisation is in the best place to support the transformation. This involves having consensus on your future state aspirations and an understanding of the processes, people, structures and data that need to be reengineered to enable you get there.
At these events you'll experience how our tools and resources can be rapidly deployed to put you on the fast track to HR tech success. You'll get access to tools for:
Engaging stakeholders
Securing funding for HR tech
Getting ready for your project
Accessing our HR tech 'toolkit' will help you overcome the key challenges businesses experience at in preparing for HR tech. Our team of cloud HR subject matter experts have been utilising, enhancing and refining these tools and resources on the many and varied projects we have delivered since 2004.
Experience our toolkit in action and learn what it takes to be ready for HR tech success.
---
Upcoming Readiness Workshops (venue TBA):
ADELAIDE – Friday 26 July 2019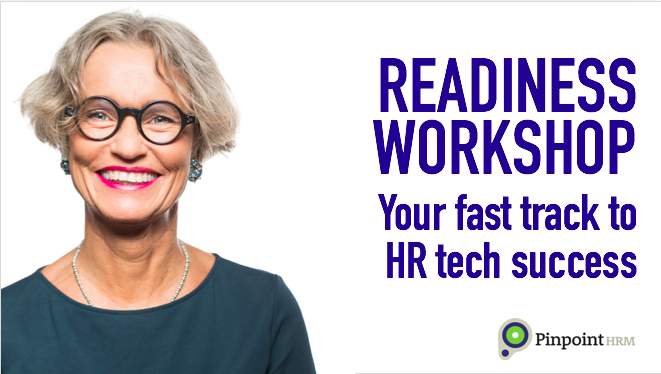 Your executives will be looking for you to give them the confidence that your project is set up for success from the outset
If you'd like to find out more about this event or other workshops please contact: events@pinpointhrm.com.au | +61 2 9699 1907
- Focused on technology to improve HR effectiveness -